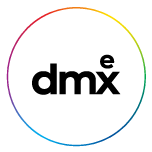 We're pleased to announce that DMeX 2.0 is live and has replaced DMeX 1.0 and Design Machine!
Take me to DMeX 2.0!
---
Our new URL is: dmex.coke.com. Next time you will be redirected automatically, but we encourage you to use the new URL moving forward.
To access the site in your local language, see links below:
---
What is DMeX 2.0?
DMeX 2.0 supports the expanding asset management needs of associates, agencies, bottlers and customers, while powering the digital transformation.
---
Where can I sign up for training to learn more about DMeX 2.0?
Click here to register for training!
---
What happened to all of the content in DMeX 1.0 and Design Machine?
It migrated to DMeX 2.0 and you will have the same access to content as you did in the previous platforms. If you feel as though you don't have access to content you once had, please contact our Asset Management team for assistance at dmexassets@coca-cola.com.
---
Thank you for your support and patience, while we designed this system to better serve you.
- Digital Assets Team